Frisco management has identified and acquired the Frisco which will produce gold within a year of financing, the Granite deposit which will require two years before production and the Alamo a new discovery which has yielded large nuggets from initial prospecting efforts.
Exploration Program Focused on the Source of these Large Nuggets
The Alamo is a recent discovery and does not presently have a resource.  The US quarter in the picture gives an idea as to the size of the nuggets. The discovery of large nuggets in an area, without known previous production, makes the Alamo a prime exploration target.  The size of the nuggets found (largest is five ounces) indicate very high possibility of significant gold being discovered.  There is considerable work to do to "prove-up" the property.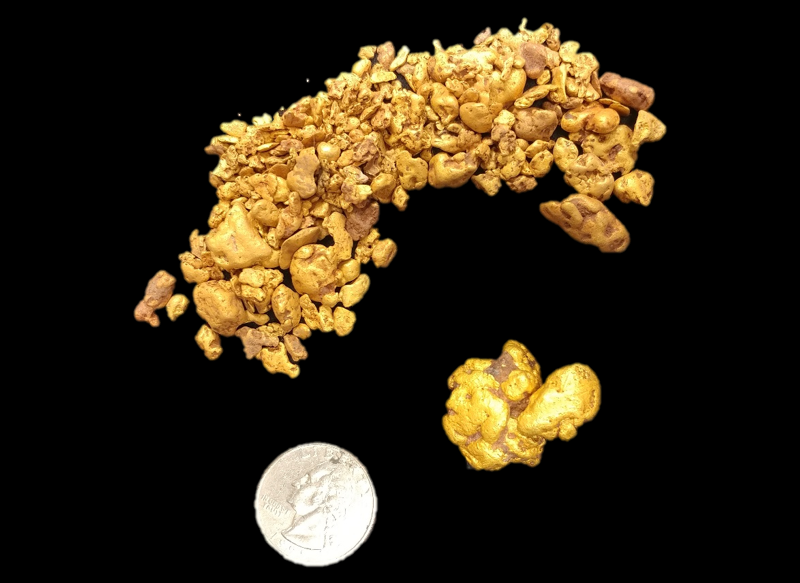 The company has chosen to option this property to avoid the initial high risk exploration costs and welcomes the participation of Power Metals Resources PLC and their extensive experience.
Find out more about Frisco Gold Corporation